Southwest Florida is a great area to live, invest and vacation.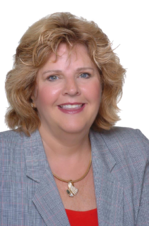 Conveniently located on the Gulf coast of Florida. Cape Coral is one of the fastest growing cities in the United States. Cape  Coral's climate welcomes you with beautiful tropical balmy days. Cape Coral is a community with over 400 miles of canals of which many have access to the Gulf of Mexico. Think boating, fishing, swimming and playing in the sun. Cape Coral is a great community, perfect for both year round residents as well as winter visitors "snowbirds"-- (people who live here  seasonally to escape the harsh winters up North). 
If your dream home is on gulf access waterfront, in a gated community, or on a golf course, the Ramage Team has the expertise in finding all types of property. Or we can find you a vacant lot to build your dream home. If your need is commercial property, we have a commercial investment property specialist to help you with all your investing needs as well.  If you have any questions or comments just Text Me.
Judy Ramage
Remax Trend
3501 Del Prado Blvd. Suite 110
Cape Coral, Fl. 33904
239- 910-3443